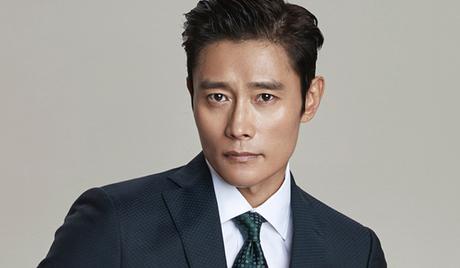 About
About Lee Byung Hun:
Arguably South Korea's biggest international actor, Lee Byung Hun is both popular in Korea as well as Hollywood. He is the first Korean actor to break into the Western film industry and is one of only two Korean actors to get a star on the Hollywood Walk of Fame in Los Angeles in 2012. In addition, he became the first Korean actor to present an Oscar at the 88th Academy Awards in 2016.
Born July 12, 1970, Lee Byung Hun grew up as the son of a successful businessman. He dreamed of being an actor after a suggestion from a family friend and tried out for KBS in 1991. He graduated from Hanyang University with a major in French Literature, and went on to Graduate School in Chung Ang University for Theater and Cinematography.
In addition to being an actor, Lee Byung Hun also formed the talent management company BH Entertainment, which manages many popular actors including Han Hyo Joo, Go Soo and Han Ji Min. Lee Byung Hun married his wife, Korean actress Lee Min Jung, in August 2013 — nine years after they began dating briefly in 2006. The couple have one son together, born in 2015.
A man of many talents, Lee Byung Hun speaks four languages fluently: his native Korean, French, English, and Mandarin Chinese. He enjoys taekwondo in his spare time and spending time with his family. A world-renowned actor and entrepreneur, Lee Byung Hun sports an impressive estimated net worth of 20 million USD.
Lee Byung Hun Movies and TV Shows:
Lee Byung Hun has enjoyed a long and varied career, with an impressive drama list and filmography. His first project was a short TV series called "Asphalt My Hometown" and later starred in the popular 2009 drama, "IRIS".
He made his Hollywood debut as Storm Shadow in "G.I. Joe: The Rise of the Cobra" (2009) and went on to star in the hit movies "G.I. Joe: Retaliation" (2013), "RED 2" (2013) and "Terminator Genisys" (2015). On the other side of the Pacific, Lee Byung Hun continued to star in some of the highest-grossing movies in South Korea, including "Joint Security Area" (2000), "The Good, The Bad, The Weird" (2008), "Masquerade" (2012) and "Inside Men" (2015).
After a few years away, Lee Byung Hun re-entered the limelight in 2018 with the historical war drama "Mr. Sunshine", written by Kim Eun Sook. A smash hit, his role in the critically acclaimed tv show led him to receive the Grand Prize at the APAN Star Awards. In 2019, Lee joined the cast of the action movies Ashfall (2019), and The Man Standing Next (2020).