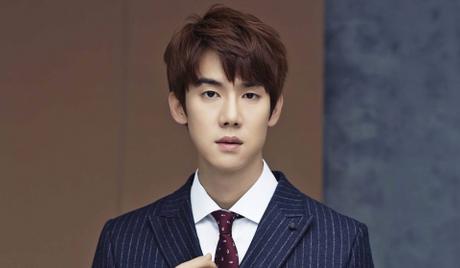 About
About Yoo Yeon Seok:
Born Ahn Yeon Seok on April 11, 1984 in Jinju South Gyeongsang Province in South Korea, Yoo Yeon Seok followed his older brother to Seoul while in his junior year in high school. When he decided to take acting classes, Yoo met a friend that later went on to work with Oldboy film director Park Chan Wook. Noting some physical similarities, his friend encouraged him to audition for a role in the critically-acclaimed film Oldboy (2003). Yoo Yeon Seok ended up making his acting debut with a minor role in Oldboy, and continued his studies at the Sejong University, eventually earning a degree in Film Arts.
After a long hiatus, Yoo Yeon Seok returned in the medical drama "General Hospital 2" in 2008. Later in 2013, his role in the popular television drama "Reply 1994" (2013) propelled him into the limelight. In 2015, Yoo was cast into his first leading role as a chef and restaurant owner in the romantic comedy series "Warm and Cozy" written by the Hong sisters and set in Jeju Island. Later that year, he went on to star in another romantic comedy "The Beauty Inside" (2015).
Not much is known about his personal life, only that he has no wife or girlfriend at this moment and has publicly stated that he is in no hurry to get married, despite pressure from his peers and elders. Fans can keep up with all things Yoo Yeon Seok by following his Instagram page, which has garnered close to two million followers.
Stream Yoo Yeon Seok Movies and TV Shows:
After making his acting debut with a minor role in the 2003 film "Oldboy", Yoo Yeon Seok resumed his acting career five years later after he graduated from college. Although his birth name is Ahn Yeon Seok, his agency recommended he change his stage name to Yoo Yeon Seok. Yoo was offered roles in popular television dramas like "Reply 1994" (2013) and the fantasy series "Gu Family Book" (2013).
In 2018, Yoo played the main role in "Mr. Sunshine", for which he clinched the Best Supporting Actor (Drama) award at The Seoul Awards. Fans could also catch Yoo Yeon Seok as a regular cast member on the reality show "Coffee Friends", where celebrities ran a charity cafe in a Jeju Island tangerine farm.
To commemorate his 15th debut anniversary, Yoo held a fan meeting called "All About Yoo". He is also a talented singer and appeared in the musical "A Gentleman's Guide to Love and Murder."
Works8