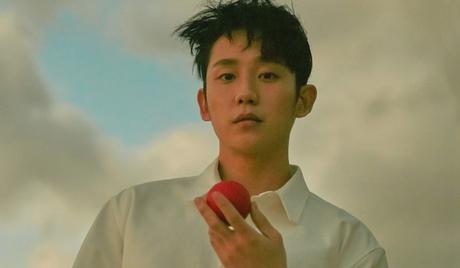 About
About Jung Hae In:
Jung Hae In has been enjoying success the last few years, with one top performing series after another. While he is just getting started on his uphill climb, it would be interesting to see where it leads.
Jung Hae In was born April 1, 1988. When he was in college, he showcased his outstanding vocals in various musicals and was instantly determined to become an actor. After graduating with a degree in Broadcasting Entertainment at Pyeongtaek University, he went into the military service when he was 21 years old. There, he lost 12 kilograms to support his dream of becoming an actor. Right after college, he signed a contract with his agency, FNC Entertainment, and made his first appearance in AOA Black's music video "Moya".
Not many people know, but Jung Hae In's family can be traced all the way back to the late Joseon Dynasty as he is actually a descendant of Jung Yak Yong, a famous poet, philosopher and thinker from that era. He enjoys painting and traveling in his spare time, and hosts his own variety travel show "Jung Hae In's Travel Log". Despite many rumours about him dating his co-stars, he is not known to have a girlfriend or wife. Fans can keep up with the latest Jung Hae In news by following his Instagram, which has amassed over five million followers.
Watch Jung Hae In Movies and TV Shows:
His acting career officially debuted in 2014 with a supporting role in the supernatural drama "Bride of the Century". That same year, he appeared in the indie film "The Youth", and played Ahn Min Seo, a character based on Aramis, and in the historical drama "The Three Musketeers". After a few years of acting in small roles and making cameo appearances, he won the New Star Award for his portrayal of the younger brother in the 2016 drama "Yeah, That's The Way It Is" at the 24th SBS Drama Awards.
He quickly rose to fame as a police officer that could see the future in the Korean fantasy drama "While You Were Sleeping" in 2017. During the series airing period, he was the most searched term on Naver, the second largest search engine in South Korea after Google.
His popularity started to skyrocket, and he finally landed his first leading role opposite Son Ye Jin in the JTBC romantic drama "Something In The Rain" (2018). This series gained notoriety while taking on taboo topics in South Korea such as a younger man dating an older woman. In 2019, he plays a struggling young man that has to turn to gang activities in the hit series Start-Up (2019). His latest lead role is in the romantic comedy "A Piece Of Your Mind" (2020) with Chae Soo Bin.
Born

Apr 1, 1988 (age 34)

Star Sign

Aries

Height

178 cm

Weight

64 kg

Talent Agency

FNC Entertainment (Korea)
Works7