Hi, my name is Erna. I like travelling and watch Drama (it's was introduced by my colleage friend about 4-5 years ago). 
Then join @ Viki at Nov, 2014 to watch drama by online. Become a volunteer contribution a year after, started by Bromance and Love Me If You Dare.
And become addicted after that. 
Also, now I become a member of Indonesian Subbers Community calls Padepokan Anak Negeri (PAN). If you interested to join our community, please contact @yellowheart for further information.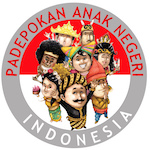 My current Project : 
                     Voice                                 The Facetale : Cinderia                     Tomorrow With You 

         The King of Romance                              Chief Kim                           When A Snail Falls In Love