If interested, please, take 30 seconds to fill the license form    
[The King of Blaze]   |  Chinese drama TV show  |  Expected in 2018  
Where to ask license to make it watchable on Viki in your country: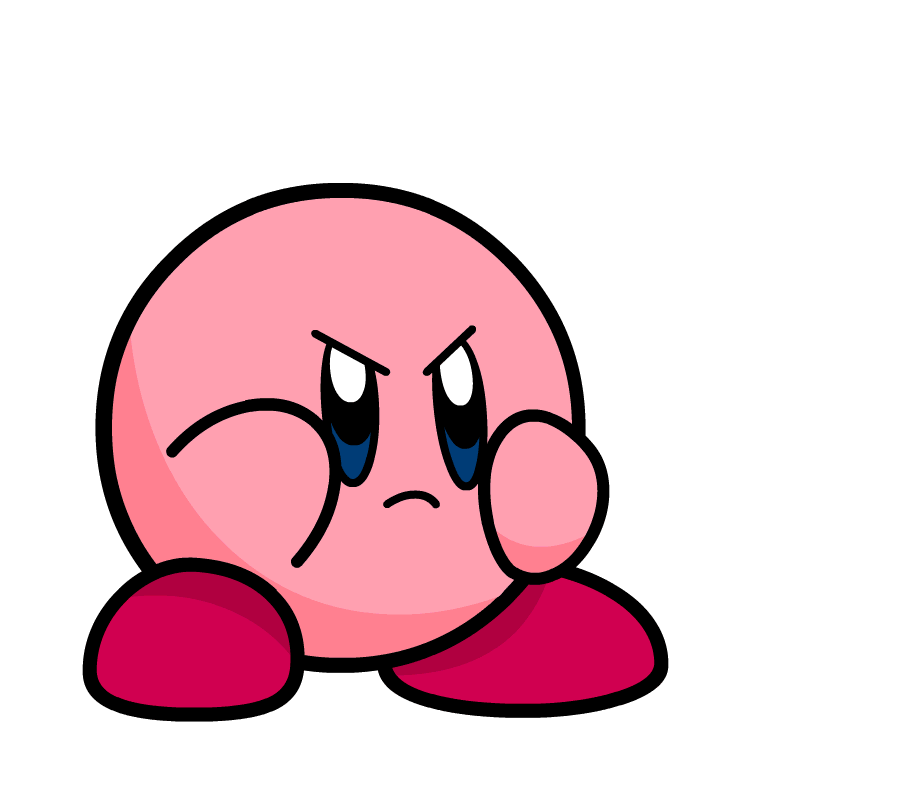 Back from Summer vacation! Trying to find out how to balance new job and volunteering! Let's work hard :)
You might catch a glimpse of me on Viki :) Good luck to volunteers ;)
Unity in Diversity
The Return of the Condor Heroes
(1983)
https://searchingforsyria.org/en/
https://searchingforsyria.org/fr/a-quoi-ressemblait-la-Syrie-avant-la-guerre/
We live with our conscience  |  On vit avec sa conscience
Non ! Rien de rien
Non ! Je ne regrette rien
Ni le bien qu'on m'a fait 
Ni le mal tout ça m'est bien égal
 
"Time is life.  Time never comes back. Time is an invisible asset we have.
Time is one of the most precious thing we have.
How you use your time, how you deal with your time is actually
how you deal with your life.
 Le temps, c'est la vie. Le temps ne revient jamais. Le temps est une possession invisible que nous avons.
Le temps est l'une des choses les plus précieuses que nous avons.
La manière dont vous utilisez votre temps, dont vous gérez votre temps est finalement
la manière dont vous gérez votre vie."
― Humans of New York The Series
"Creativity is inventing, experimenting, growing, taking risks, breaking rules, making mistakes and having fun."
La créativité, c'est inventer, expérimenter, grandir, prendre des risques, briser les règles, faire des erreurs, et s'amuser.
― Mary Lou Cook
 "Sight is much more than meets the eye. It is our thoughts, our memories, our emotions, our judgements, 
our experiences, our instincts. All of these aspects of who you are literally color what you see. 
And what you see shapes the contours of these diverse aspects of your life."
"Our vision is only actionable if we share it. Without sharing, it's just a figment of our imagination."
"The best way to keep a prisoner from escaping is to make sure he never knows he's in prison."
"Don't bite off more than you can chew."
"Your value doesn't decrease based on someone's inability to see your worth."
"How odd it is that so much of what isn't said, isn't said because it is the truth."
"Great things in business are never done by one person. They are done by a team of people."
"I don't care if you are black, white, straight, gay, short, tall, skinny, fat, rich or poor.
If you are nice to me, I will be nice to you. Simple as that."
"A person who is nice to you but rude to a waiter is not a nice person."
"Anything that costs you your peace is too expensive."
"Do no correct a fool, or he will hate you. 
Correct a wise man and he will appreciate you."
"If you want to fly, give up everything that weighs you down."
"Never discourage anyone who continually makes progress, no matter how slow."
Failure is the mother of success.
"What is the difference between
Beautifully answered by Buddha:
When you like a flower, you just pluck it.
But when you love a flower, you water it daily."
"When a person tells you that you hurt them,
you don't get to decide that you didn't."
"You aren't wealthy until you have something that money can't buy."
"Love is not something you define or understand. It's something you just feel.
No matter how dark or lost the person, Love can bring him back."
"People who are nice don't always expect something in return."
Don't bite the hand of someone who is helping you or feeding you.
The higher we are placed, the more humbly we should walk.
Pride is concerned with who is right.
Humilty is concerned with what is right.
""How does humility manifest itself in leadership and in life?
A humble person is more concerned about what is right than about being right,
about acting on good ideas than having the ideas,
about embracing new truth than defending outdated position,
about building the team than exalting self,
about recognizing contribution than being recognized for making it."
The humble man makes room for progress.
"The proud man believes he is already there."
Climb the mountain so you can see the world.
Not so the world can see you.
"True humility is being able to accept criticisms as graciously
as we accept compliments."
Don't be impressed by money, followers, degrees and titles.
Be impressed by humility, integrity, generosity and kindness.
You're never too important to be nice to people.
A meaningful life is not being rich, being popular, being highly educated or being perfect.
It is about being real, being humble, being strong and being able 
to share ourselves and touch the lives of others.
It is only then that we could have a full, happy and contented life.
Being polite is easy. Saying "Hello, thank you, please, goodbye" doesn't kill.
Saying sorry doesn't always mean that you were wrong.
Sometimes it means you value your relationships more than your ego.
For every minute you are angry, you lose sixty seconds of happiness.
Find a real meaning in what you do.
"I like simple things, books, being alone, or with somebody who understands."

Love is like the Twitter bird
You're blue for him, only for 48 hours
First we meet, then we follow each other
We fall apart, and we end up solo
You'd best beware!
And to all those who like your posts
Plastic smiles are often blows of the hashtag
You'd best beware!
Oh Twitter friends and followers
You've got it wrong, you're just popular

You'd best beware!
If you love yourself
I'd best beware!
If I love myself
We'd best beware, they'd best beware
You'd best beware
And then every man for himself

And that's how we love, love, love, love
How we consume, -sume, -sume, -sume
Stromae - Carmen
For all those times you stood by me
For all the truth that you made me see
For all the joy you brought to my life
For all the wrong that you made right
For every dream you made come true
For all the love I found in you
I'll be forever thankful baby
You're the one who held me up
Never let me fall
You're the one who saw me through through it all
You were my strength when I was weak
You were my voice when I couldn't speak
You were my eyes when I couldn't see
You saw the best there was in me
Lifted me up when I couldn't reach
You gave me faith 'cause you believed
I'm everything I am
Because you loved me
You gave me wings and made me fly
You touched my hand I could touch the sky
I lost my faith, you gave it back to me
You said no star was out of reach
You stood by me and I stood tall
I had your love I had it all
I'm grateful for each day you gave me
Maybe I don't know that much
But I know this much is true
I was blessed because I was loved by you
[Because you loved me] Celine Dion
Living in France, UTC/GMT+2
French native Subtitler
& Segmenter from Nssa
Some experience in:
managing
moderating in French & English
editing in French & English
fixing segmentation
transcription in English
Other French translation
volunteering on legal websites:
TED videos
& LINE webtoons
Thank you Viki for this new hobby
Currently watching & reading:
Humans of New York The Series
"One of the few places where
we see humanity in all its raw
and glorious state,
one of the few places where
our faith in humanity is restored.
Out of all the things that fascinate us,
life and how it's lived is 
the most fascinating of all.
How lucky of us to have this window
have heard of otherwise

."
The Return of Superman
Drama(s) I want to watch & rewatch:
Criminal Minds
The Return of the Condor Heroes 83
Genres I like:
3 - Historic & martial arts
4 - Noble romance & strong girl
5 - Medical drama & lawsuit
Books to finish:
Eyes Wide Open - Isaac Lidsky
The Decision Book - Mikael Krogerus
The Art of War - Sun Tzu
Crowd psychology - Gustave Le Bon
Ongoing webtoon(s):
Lookism
 - Park Tae Joon
I love Yoo
- Quimchee
My Dear Cold-Blooded King - Lifelight
Ecstasy Hearts - SilentMaru
Kubera - Currygom
Magician - Serea Kim
Music of the moment: Summer USA
Source : Infographie de Millefleurie pour Viki U
Un CM est un décideur majeur qui s'assure que la chaîne fonctionne sans problème.

• Promouvoir la chaîne
• Recruter du personnel : des modérateurs dans toutes les langues, des segmenteurs
• Superviser la chaîne : 
organiser les informations importantes qui servent de référence pour l'équipe, 
gérer les vidéos en verrouillant les segments et les sous-titres, 
mettre à jour la progression de la chaîne dans les discussions d'équipe, 
notifier les modérateurs des autres langues.
• Garder la chaîne active
• Communiquer avec Viki au nom de l'équipe en cas de problèmes.
  

 
Un modérateur est un chef d'équipe de sa langue. En tant que participant actif,
il a une expérience approfondie dans sa langue et il est familier avec le processus de sous-titrage
afin de reconnaître les problèmes lorsqu'ils surviennent.

• Communiquer avec son équipe et le CM
• Recruter du personnel : les sous-titreurs et les éditeurs de sa langue
• Verrouiller les sous-titres
• Organiser les informations importantes qui servent de référence pour l'équipe
• Finaliser les sous-titres : il est responsable de la traduction complète de tous les épisodes
• Vérifier la qualité : l'édition 
 
Les segmenteurs posent les fondations pour les sous-titres
en coupant une vidéo en compartiments chronométrés.
De bons segments forment les bases pour de bons sous-titres,
il est donc important d'apprendre à couper des segments avec précision.
Il existe 1 guide de référence pour tout segmenteur : 
http://nssacademy.weebly.com/segmenting-guide.html
La synthèse de ce guide : 
http://nssacademy.weebly.com/segmenting-guide-quick-reference.html
Des vidéos tutoriels sur la chaîne officielle du Nssa sur Viki
Source : Guides Nssa http://nssacademy.weebly.com/channel-roles-guide.html
Les  étapes
1. Conditions pour être sous-titreur sur Viki :
Connaître l'anglais et le français car les traductions se font en majorité de l'anglais au français sur Viki.
2. Comment rejoindre une équipe de traduction française ?
Le modérateur est la personne chargée du recrutement des traducteurs français.
C'est lui qu'il faut contacter si vous voulez traduire un drama,
sachant qu'il faut un peu patienter avant d'avoir sa réponse,
n'hésitez pas à lui renvoyer un message au bout d'une semaine.
S'il n'y a pas encore de modérateur français, contactez le gestionnaire de chaîne.
3 façons pour rejoindre une équipe de traduction :
♦ Efficace : Du drama qui vous intéresse au modérateur français
Allez sur la page d'un drama en cours de traduction que vous voulez traduire
> Vérifiez au préalable la cover page française indiquant si l'équipe française recrute ou ne recrute plus
> cliquez sur le mur des bénévoles
> puis sur l'icône du modérateur français pour aller sur sa page de profil
> envoyez-lui un message en précisant: 
[Nom du drama + Rôle que vous voulez jouer = Sous-titeur ou Editeur]
♦ Efficace : Du modérateur français aux dramas qui pourraient potentiellement vous intéresser
Allez sur les pages de dramas et regardez systématiquement les profils des modérateurs français
qui contiennent la liste de leurs projets en cours de traduction > Contactez-les.
♦ Moins efficace que les 2 autres méthodes : l'annonce
Proposez-vous sur le forum de Viki : 
https://discussions.viki.com/t/liste-de-personnes-voulant-traduire-et-editer-des-dramas
Tous les traducteurs utilisent ce guide pour traduire des vidéos sur Viki.
• Je veux traduire mais je ne sais pas qui contacter ? 
Le modérateur français est la personne responsable du recrutement des traducteurs français.
Allez sur le mur des bénévoles pour accéder à son profil et lui envoyer un message.
S'il n'y a pas de modérateur français, contactez le gestionnaire de chaîne.
• Je veux segmenter mais je ne sais pas qui contacter ?
Contactez le chef segmenteur ou le gestionnaire de chaîne.
• J'ai un problème technique sur Viki
3. Contactez le personnel d'assistance de Viki sachant qu'il peut y avoir un long temps d'attente
https://www.viki.com/users/kris_o/about
https://www.viki.com/users/jimmy_l/about
https://www.viki.com/users/camiille/about
https://www.viki.com/users/anaheli/about
• J'ai envie de regarder un drama mais il n'est pas sur Viki
Demandez à ce que Viki achète les droits de diffusion du drama pour l'afficher sur son site
• J'ai envie de papoter 
Le forum de Viki est un espace de partage :)