EVERY ONE DO THE PLANT DANCE!!!



My Channles
-SHINee 샤이니
-F(x)
- Super junior
-Dalmatian
- Sistar
MV'S
My Princess OST
Paradise Ranch OST

My JamZz (USA MUSIK)
Kpop Dance Tutorial

Spanish Drama
Lola Erease Una Vez
La Fea Mas Bellla
Rebelde
IF You Would Like To help out on any of my channles
PLEASE TELL ME!!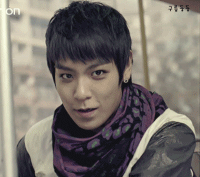 I am working on
My name is Gaby,
but my love is kpop,
well for now
My
Biases are


but mostly



And also



And lastly