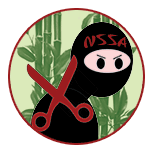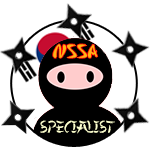 My name is Szandra. a I´m a 32-year-old hungarian girl from Germany.
If you need any help with subbing or moderating  to Hungarian or German or segmenting tell me right away, I would help with pleasure with my lot of experience.

I started partially reversed, because a lot of my friends, who I offered the Viki is, they are not going to see the series here, in Viki, because very much series is incomplete, or no label at all, and often they have to wait a very long time to complete in our languages. I want to bring joy for these people, and a lot of other ones.
 
Have a nice day!
Channel Manager:
Detective Sweet                              
​  Mr. Future Right    
Moderator:
Mirror of the Wich                                          
W          
Because It's The First Time                            
Vampire Detective
Scarlet Heart: Goryeo                                     
White Christmas
Rock'And'Road                                              
Who are you: School 2015
Mask                                                              
Angry Mom
The Lover                                                      
I Remember You
My Unfortunate Boyfriend                             
Warm and Cozy
Scholar Who Walks The Night                      
Dr. Frost
The King's Face                                            
Shine or Go Crazy
Pinocchio                                                      
Birth of Beauty
Liar Game                                                    
Modern Farmer
Boarding House 24                                      
Stars Falling From the Skys
Secret Door                                                  
Pride and Prejudice
Worlds Within                                               
The Great Seer
King of Dramas                                            
School 2013
Secret Love Affair                                        
Plus Nine Boys
The Three Musketeers                                
Discovery of Love
Surplus Princess                                          
Marriage Not Dating
She is So Lovable                                        
Grandpas over Flowers 
Subtitler
My Secret Hotel                                            
Fated to Love You
Jang Bo Ri is here!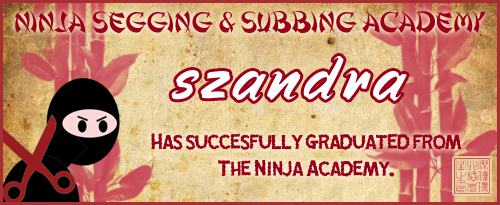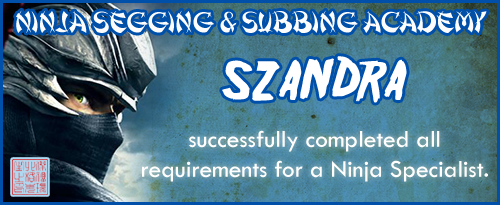 Thanks for all of my NSSA Segmenting Senseis:
Level 1 English Sensei: MrsDearTV
Level 2 Spanish Sensei: pilar_velasquez
Level 3 Taiwanese Sensei: bjohnsonwong
Level 4 Korean Sensei: cgwm808
Level 5 Russian Sensei: Serenite78
Thanks for my  NSSA Korean Specialization Sensei: cgwm808
Thanks for my  NSSA Master: Amypun
MY SEGMENTER101 TRAINING PROGRAM PROGRESS CHART
MENTOR/TUTOR ID: Yolswels091