Hello! 
My name's Christine, but you can call me Tine. I'm from Indonesia which makes me very fluent in speaking, and writing in Indonesian.
Am also fluent in English since i've been learning it from such a young age. Right now i'm still learning korean language, but i'm not fluent enough to speak and write in korean yet.
So far i've help:
~ retranslating Marathon (a korean movie)
Had made subtitles from English to Indonesian for:
~ autumn concerto 
~ a little bit from inborn pair
~ When love walked in
~ In a good way (only a little)
~ Teacher GangStar (only a little)
~ Golden Rainbow
~ Assembly
~ Vampire's invitation
~ Bing Goo
~ and some other one liners
Moderator:
- Indonesian:
  ~ Teacher GangStar ( http://www.viki.com/tv/20461c-teacher-gangstar )
Currently i'm working on:
~ Voice (Korea)
~ Tomorrow With You (Korea)
~ Demi Gods and Semi Devil (China)
~ The Starry Night, The Starry Sea (China)
~ Weightlifting Fairy, Kim Bok Joo (Korea)
Part of Indonesian Subtitling Group of Padepokan Anak Negeri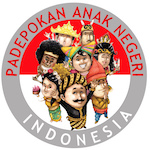 I am willing to help subbing from english to indonesian, or doing the subs of Indonesian movie (only those which i'm interested in) and if you need subbers and or moderator, you can always message me. I'll try to reply as soon as possible.