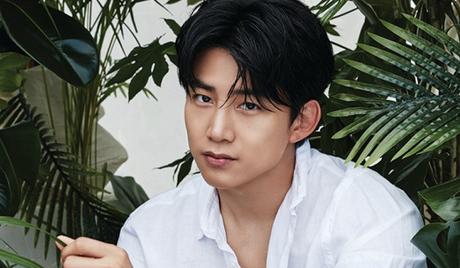 About
About Taecyeon:
Taecyeon, also known as Ok Taecyeon, is a South Korean singer and actor who is best known for being the main rapper for the K-pop boy group 2PM. Born on December 27, 1988, as Ok Taek Yeon, he immigrated with his family when he was 10 years old to Bedford, Massachusetts. He lived in Massachusetts for 7 years and attended Bedford High School before moving to Seoul while he was still in high school to pursue a career in the arts.
Taecyeon transferred to Young Dong High School in Seoul to finish his high school years and completed his undergraduate degree at Dankook University where he majored in Business Administration. He later furthered his studies at the prestigious Korea University, enrolling in their Graduate School of International Studies.
When he was 17, Taecyeon participated in an open audition for JYP Entertainment in New York City at his sister's urging. He was chosen as one of the final 35 and was invited to Korea to continue in the competition. He became one of the top 12 finalists to compete in the reality show "Superstar Survival" but was the first contestant to be cut.
In 2008, he participated in the reality show "Hot Blood Men," which followed 13 trainees who eventually formed the boy bands 2AM and 2PM. Taecyeon joined 2PM, which debuted in 2008. As the main rapper, he has contributed both songs and rap lyrics to the group's discography. 2PM took an official hiatus between July 2017 to June 2021 due to the members' enlistment in their mandatory military service but returned from their hiatus in June 2021 with the release of their 7th studio album. Taecyeon carried out his enlistment from September 4, 2017 to May 16, 2019.
Taecyeon is fluent in Korean, English, and Japanese and is active on Instagram, where he posts candid behind-the-scenes shots on the set of his latest movies and TV shows.
Stream Taecyeon Movies and TV Shows:  
Taecyeon made his acting debut in "Cinderella's Sister" (2010), a modern twist on the classic 'Cinderella' fairy tale. Since then, he has gone on to star in many popular television dramas, including "Dream High" (2011), "Assembly" (2015), and "Bring It On, Ghost" (2016). "Dream High" was his first leading role amongst a star-studded cast including Kim Soo Hyun, Suzy, IU, and fellow 2PM member Wooyoung.
After his discharge from the military in 2019, Taecyeon marked his return to the entertainment world with a leading role in the Korean supernatural drama "The Game: Towards Zero" (2020). His role in the series was well-received, earning him nominations for the Top Excellence Award and Actor in a Wednesday-Thursday Miniseries Award at the 2020 MBC Drama Awards. In 2021 Taecyeon continued to receive critical and popular acclaim for his leading roles in hit TV shows such as "Secret Royal Inspector & Joy" (2021), a historical romantic comedy set in the Joseon Dynasty.
Works6