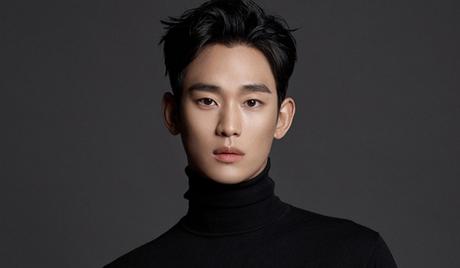 About
About Kim Soo Hyun:
Kim Soo Hyun is an internationally recognized and acclaimed Korean actor whose many talents also include singing and modeling. Born on February 16, 1988, Kim Soo Hyun has risen through the ranks of South Korean actors to become one of the highest-paid in the whole industry, garnering an unprecedented number of simultaneous endorsement deals starting in 2012. In fact, Kim Soo Hyun's remarkable proliferation in South Korea and abroad earned him the nickname of 'King of Product Endorsements' by local media.
Having made his television drama debut in 2007, Kim Soo Hyun has since taken up numerous leading roles in some of the biggest productions to hit screens in recent times. In late 2017, Kim Soo Hyun embarked on his mandatory military service, eventually achieving the rank of Sergeant and serving on active duty with the 1st Reconnaissance Battalion.
Stream Kim Soo Hyun Movies and TV Shows:
After taking part in acting classes throughout his youth, Kim Soo Hyun made his TV show debut in the 2007 family sitcom "Kimchi Cheese Smile" as an arrogant college swimmer. After Kim Soo Hyun captured more attention from several prominent roles, it was his performance in "Giant" (2010) that earned him his first acting award – the New Star Award at the 2010 SBS Drama Awards.
But there were many more accolades to come, with his subsequent roles in "Dream High" (2011), "The Moon Embracing the Sun" (2012) and and "The Producers" (2015) receiving massive critical and fan recognition. However, it was Kim Soo Hyun's iconic performance in "My Love From the Star" (2013-2014), as an alien professor that made him a genuine international star and a beloved model for the advertising industry.
Alongside his acting work, Kim Soo Hyun is also renowned for his stunning voice. This has seen him provide breathtaking contributions to the soundtracks of many of his blockbuster dramas, including "My Love From the Star", "The Moon Embracing the Sun" and "Dream High."
Works8
Awards
2015

Huading Awards Global Best Actor in a TV Series - Winner

2014

SBS Drama Awards Grand Prize (Daesang) - Nominee