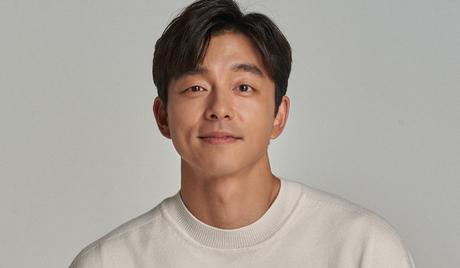 About
About Gong Yoo:
Gong Yoo is the stage name of Gong Ji Chul, a South Korean actor. The stage name is composed of his father's last name "Gong", and his mother's last name "Yoo". Born on July 10, 1979, Gong Yoo is a descendant of the Chinese philosopher, Confucius, coming from the Gokbu Gong Clan. Not much is known about Gong Yoo's childhood. He studied theatre at Kyung Hee University and went on to become an actor almost immediately.
It's only natural that ardent fans would be interested in the actor's life. Long-time fans understand the struggle, as Gong Yoo's Instagram account is non-existent. The star remains elusive, having a near-zero social media presence, preferring a quieter life when away from acting. it is not easy to unravel information to do with Gong Yoo's girlfriends or dating life, you would have to settle with getting Gong Yoo updates from his fan platforms, or agency.
Gong Yoo Movies and TV Shows:
After graduating from university, Gong Yoo debuted as a drama actor in 2004. Eventually, he landed his first leading role in 2005. However, it was not until "Coffee Prince" in 2007 that he rose to fame. Playing the male lead Choi Han Kyul, Coffee Prince solidified Gong Yoo's status as a top artist and Hallyu star. In fact, his popularity showed little to no signs of waning an impressive 13 years after the drama aired.
Gong Yoo has since starred in many popular films and television dramas. His popularity dipped in the years of his military service. However, Gong Yoo is one of the rare talents that have been able to achieve a second wave of popularity across two decades, particularly with Train To Busan, and Goblin. Through these mega-hit movies "Train to Busan" (2016), and kdramas like "Big" (2012) and "Goblin" (2016-2017), Gong Yoo's net worth has certainly risen, as he is now one of the highest-paid actors in South Korea.
Outside of acting, Gong Yoo generally has a pleasant outlook, being appointed a special representative of Korea's United Nations Children's Fund (UNICEF), which was in conjunction with a celebration of the 24th year since the Convention on the Rights of the Child (CRC) was implemented. Having traveled to many countries to raise awareness about children's plight in less developed nationalism, Gong Yoo is an actor that puts emphasis on giving back to society.
Works10