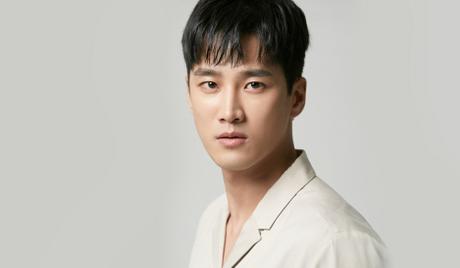 About
About Ahn Bo Hyun:
Ahn Bo Hyun is a South Korean actor. He was born May 16, 1988 in Busan and attended Busan Sports High School as a teenager, living alone in student dormitories away from his family. Ahn has had his tall, athletic physique since young, and was scouted by basketball and volleyball teams as a student. He ended up joining the Busan Sports High School boxing club and even participated in amateur boxing competitions, winning at least one gold medal.
Following his high school graduation, Ahn enrolled in Daekyeung University's Department of Modelling. Although he has become a household name today for his acting chops, Ahn's first foray into the celebrity world was as a model in 2007, 7 years before his acting debut in 2014. Ahn has done pictorials and interviews for popular publications including CéCi, THE STAR, W Korea, DAZED, and GQ Korea. He has also modeled for brands including Gianfranco Lotti Korea and SWAGGER as recently as 2021, proving his superstar charm goes beyond his rising lead actor status.
In his spare time, Ahn maintains a Youtube channel "Bravo Hyun" where he uploads a variety of videos including workout routines, behind-the-scenes videos on set, and travel logs of his adventures across Korea. He has over 250,000 subscribers to his channel and received the Silver Youtube button in 2020. Despite his Youtube presence Ahn is known for being private and tight-lipped outside of official interviews, releasing few facts about his private or dating life.
List of Ahn Bo Hyun Movies and TV Shows:  
Ahn Bo Hyun made his acting debut in 2014 and starred in many minor roles up until his breakthrough appearance in "Descendants of the Sun" (2016). He played a recurring role as First Sergeant Im Gwang Nam, as a member of the special forces team led by main actor Song Joong Ki. Although "Descendants of the Sun" was a worldwide success that brought Ahn to the attention of the general public, he still struggled to make ends meet and worked odd jobs after the series ended. During this time, Ahn continued to pursue his acting dreams and managed to get supporting roles in idol drama "Wednesday 3:30 PM" (2017) and the suspenseful melodrama "Hide and Seek" (2018).
In 2018, Ahn got his next big break with the main role in the Viki Original web series "Dokgo Rewind" (2018), based on a popular webtoon of the same name. Ahn played a wrestler in the series, starring opposite EXO's Sehun and Gugudan's Kang Mina, and fellow rookie actor Jo Byeong Gyu.
Since the success of "Dokgo Rewind", Ahn has scored even more memorable roles including a supporting role in the hit romantic comedy "Her Private Life" (2019), and lead roles in fantasy thriller "Kairos" (2020) and the romantic comedy "Yumi's Cells" (2021). His performance in "Kairos" won him the Best New Actor award at the 2020 MBC Drama Awards, and his turn as the awkward yet innocent game developer Goo Woong in "Yumi's Cells" got him worldwide attention thanks to his chemistry with Kim Go Eun who played his girlfriend Kim Yu Mi in the drama.
Works9