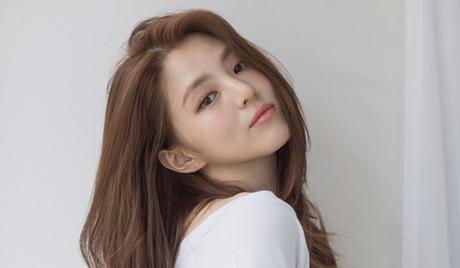 About
About Han So Hee:
Han So Hee is an up-and-coming South Korean actress who was born on November 18, 1994, in Ulsan, South Korea. She made her acting debut in the 2017 drama series "Reunited Worlds," following up with a performance in "Money Flower" later the same year. In 2018, she appeared in the period drama "100 Days My Prince," and has also starred in the 2019 thriller series "Abyss.". The actress' recent works include the JTBC series "The World of The Married" and hit kdrama, "My Name". While most might think that Han So Hee's debut in "Reunited Worlds" was her first time on the television screen, the actress actually made her first debut in showbiz in SHINee's "Tell Me What To Do" music video in 2016. At that time, Han So Hee wasn't even signed to any agency or company and was scouted through SNS, a popular social media platform in Korea, instead.
Prominent Roles:
After scoring the role of a young mistress, Yeo Da Kyung, on the smash hit kdrama "The World of The Married", the 26-year-old actress experienced unprecedented popularity. The drama was the highest-rated drama in Korean cable television history, and Han So Hee received widespread recognition thanks to the show's resounding success.
Following the success of "The World of The Married", Han So Hee proved her range as an actress by portraying the revenge-driven Yoon Ji Woo or Oh Hye Jin in "My Name". The drama focuses on Yoon Ji Woo's life as a mafia's daughter who tries to seek revenge by infiltrating the Korean police force.
Born

Nov 18, 1994 (age 28)

Star Sign

Scorpio