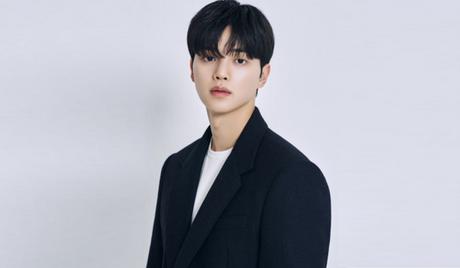 About
About Song Kang:
Song Kang is a popular actor and rising star from South Korea. Born on April 23, 1994, not much is currently known of him prior to his debut, other than he studied at Konkuk University, majoring in Film Arts. Owing to his rise in popularity in recent years, Song Kang is gaining traction by being in multiple popular kdramas, as well as hosting SBS Inkigayo alongside Seventeen's Mingyu and DIA's Jung Chae Yeon. For his booming performance, Song Kang was nominated for the "Rookie Award" at the 2018 SBS Entertainment Awards, and most recently, the Best New Actor - Television at the 57th Baeksang Arts Awards. With various accolades under his name, Song Kang is set on his path to becoming a multi-talented superstar. 
Despite being a relatively new actor, Song Kang has no shortage of fans. It's easy to see why. However, because he is a rising star, it can be difficult to find more information about him, as much of his life prior to acting is not common knowledge. If you are keen on following this actor's daily life, check out Song Kang's Instagram at @songkang_b. Here the actor shares snippets of behind the scenes while on set in the dramas he is starring in; feast your eyes on countless selfies taken with fans in mind. You won't, however, find information on Song Kang's girlfriend (if she exists). Passionate fans will have to wait for any updates from the media on this one! While his list of acting roles may currently be short, this is one actor to follow, owing to his ability to seamlessly weave between characters of different backgrounds and worlds, despite being a rookie. Catch all of Song Kang's new shows on Rakuten Viki.
Song Kang Movies and TV Shows:
Song Kang made his debut as an actor in 2015 as the main lead for a short series. Since then, he has appeared in both films, variety shows, and television dramas, including "Beautiful Vampire" (2018), "Village Survival, the Eight" (2018), "Village Survival, the Eight 2" (2019), and "When the Devil Calls Your Name" (2019). Avid kpop followers may recognize him from music videos for The Ade and Suran.
Song Kang earned his big break in 2020, through the hit drama Sweet Home, featuring a monster outbreak in an apocalyptic South Korea. Acting alongside bigger names like Lee Si Young and Lee Jin Wook, Song Kang's Sweet Home performance propelled him to the limelight overnight. With a change of tide, we know to expect greater things from him in the future.
Born

Apr 23, 1994 (age 28)

Star Sign

Taurus

Talent Agency