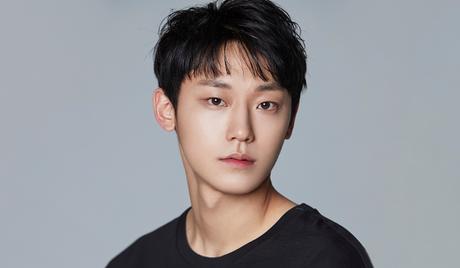 About
About Lee Do Hyun:
Lee Do Hyun is a South Korean actor. He was born on April 11, 1995 in the city of Goyang in Gyeonggi-do, and is the eldest son in his family. Though Lee had a passion for the arts since young, his family was not initially supportive of him pursuing it as a career. He continued to secretly pursue acting lessons without his father's knowledge, although his parents would eventually come to support his choice to forge his own path as an actor.
Like many other talented young actors of his generation, Lee later honed his theatrical skills as an undergraduate studying at Chung-Ang University's College of Arts.
Stream Lee Do Hyun Movies and TV Shows:
Lee Do Hyun made his debut as an actor in 2017, although his first major breakthrough role was as a supporting actor in the hit romantic TV series "Thirty but Seventeen (Still 17)" (2018). Despite being in a minor role for the series, his acting talent was recognized by his peers and earned him a nomination for the prestigious "Character of the Year" award at South Korea's 2018 SBS Drama Awards. Though Lee did not take home the award that year, it was a promising sign of his upcoming chance to shine on the silver screen.
Since then, he has appeared in various television dramas in both major and minor roles, including "Clean With Passion for Now" (2018), and "Hotel del Luna" (2019). He starred opposite notable names including IU, Shin Jung Geun and Bae Hae Sun in "Hotel del Luna", getting a stunning opportunity to show off his acting chops against some industry heavyweights. "Hotel del Luna" was one of the highest-rated Korean dramas to date, and helped showcase Lee's talent to the general public both in Korea and abroad. As IU's past lover Go Cheong Myeong, his captivating performance of this complicated figure earned him praise from critics and Korean drama fans alike.
Following the success of "Hotel del Luna", Lee has starred in even more hit series including his first leading role in "18 Again" (2020) which clinched him the Best New Actor - Television award at the 57th Baeksang Arts Awards, the Best New Actor award at the 7th APAN Star Awards, and the Best New Actor award at the Korea First Brand Awards.
In 2021, Lee Do Hyun's star got the opportunity to shine brighter than ever with leading roles in both the gripping historical drama "Youth of May" (2021) and romantic school drama "Melancholia" (2021). Lee also received the Rising Star Actor award at the Brand of the Year Awards, suggesting a promising start to a successful career in TV and film.
Works6